---
"...eargasm + eyegasm! The most bad-ass Daft Punk recreation I have ever seen."
Show review, Komedia, Brighton - Feb 2020
★ ★ ★ ★ ★
Dedicated to recreating the sound and atmosphere of a Daft Punk 'live' experience, the band's meticulously crafted stage productions feature authentic costumes and synchronised custom light shows, with over 1500 LEDs and a three-metre pyramid. Incorporating guitars, synths, and drums, they weave crowd-pleasing homages with unique mixes of Daft Punk's greatest hits.

While Daft Punk remains elusive, the equally mysterious Daft Funk Live is the next best thing, and there's no 10-year wait for the next tour!

"As a massive Daft Punk fan I was ready to 'not' enjoy the show... h0lly $h!t ballz I was put in my place! Beyond epic... if you get the chance to see them live grab it with both hands!"
★ ★ ★ ★ ★

"Eargasm + eyegasm! The most bad-ass Daft Punk recreation I have ever seen."
★ ★ ★ ★ ★

"You guys were AMAZING! Everyone is talking about it!"
★ ★ ★ ★ ★

"…one of the best new tributes right now"
★ ★ ★ ★ ★

"Amazing show, thank you, I was there in the first row. Incredible sound, incredibly professional, everything was perfect, you are wonderful musicians."
★ ★ ★ ★ ★

"…they kept everybody totally engaged throughout. Would definitely recommend these guys again."
★ ★ ★ ★ ★

"This might be the coolest application of CHAUVET DJ gear yet! 'Daft Funk Live' really captures the spirit of their idols."
★ ★ ★ ★ ★
"This show was utterly brilliant. I cannot rate them highly enough"
★ ★ ★ ★ ★

"After booking these guys for our festival. All I can say is breathtaking. Complete professional guys and what a show!"
★ ★ ★ ★ ★

"These guys rock. I've never heard the unique mixes they did and the live instruments were amazing. Loved every minute!"
★ ★ ★ ★ ★

"Daft Funk Live are no tedious tribute - bringing a completely convincing take on the disco house masters!"
★ ★ ★ ★ ★

"Wow! Brilliant show and brilliant musicians! Could be the real thing!"
★ ★ ★ ★ ★

"They where my highlight, top sounds & visuals. A credit"
★ ★ ★ ★ ★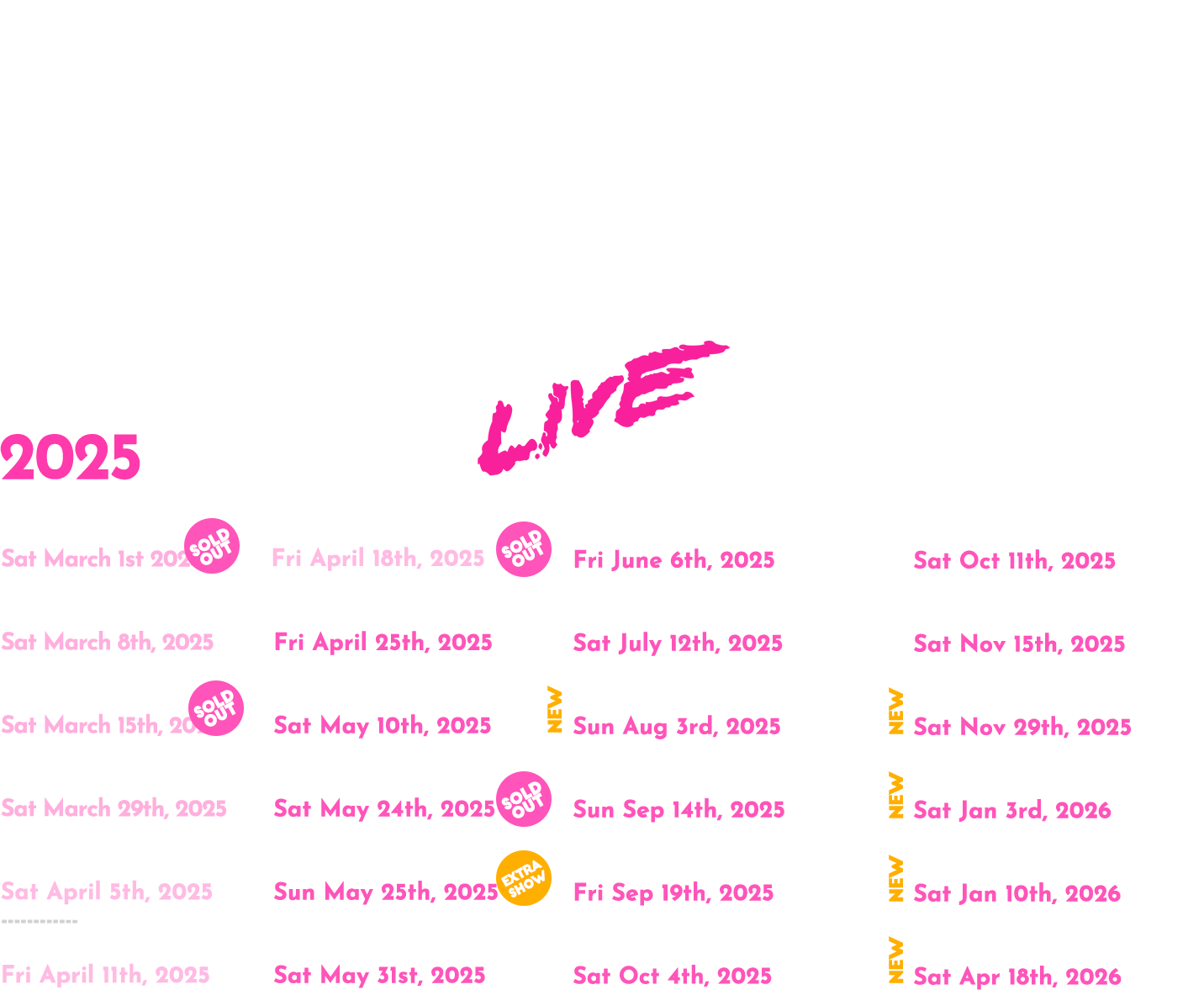 Connect
---
This website is in no way affiliated with, authorised, maintained, sponsored or endorsed by Daft Punk or any of its affiliates or subsidiaries. This is an independent, unofficial site.